Private Encrypted Email with Skiff Mail
A brief on private, end-to-end encrypted email with Skiff Mail.
Along with messaging, email is still a ubiquitous mode of communication, despite numerous attempts to "kill email" over the past several years. Ensuring that the communications stays private and secure is foundational to protecting our right to privacy in an increasingly surveillance-heavy world. ProtonMail, Fastmail and Tutanota have offered privacy-focused email services for a while now. Skiff Mail is the newest kid on the block, and the focus of our post today.
What is Skiff?
Skiff is an end-to-end encrypted and decentralized collaboration platform. A more private Google Docs or Microsoft Office, if you will. End-to-end encryption (E2EE) is a form of communication where the network traffic is fully encrypted in transit, even from the service provider, and can only be decrypted by the sender and recipient. It prevents communications from being intercepted or manipulated in transit using public key cryptography, and offers stronger guarantees on the confidentiality and integrity of the transmitted data.

You can choose to store your encrypted data on Skiff servers, or over the IPFS (InterPlanetary File System) decentralized network, thereby reducing dependence on a centralized storage provider. Skiff uses conflict-free replicated data types (CRDT), a distributed computing data structure, which allows multiple parties to concurrently and independently make changes to the data without issues. This allows you to retain collaboration capabilities while keeping the data private. If you want to know more, you can read Skiff's technical whitepaper.
What is Skiff Mail?
Skiff Mail is a privacy-focused, end-to-end encrypted email service. It builds upon Skiff's productivity suite and offers a generous free tier. It launched as a privacy-first alternative to Gmail, Outlook and other traditional email services, but offers comparable or better capabilities than Protonmail and Fastmail too.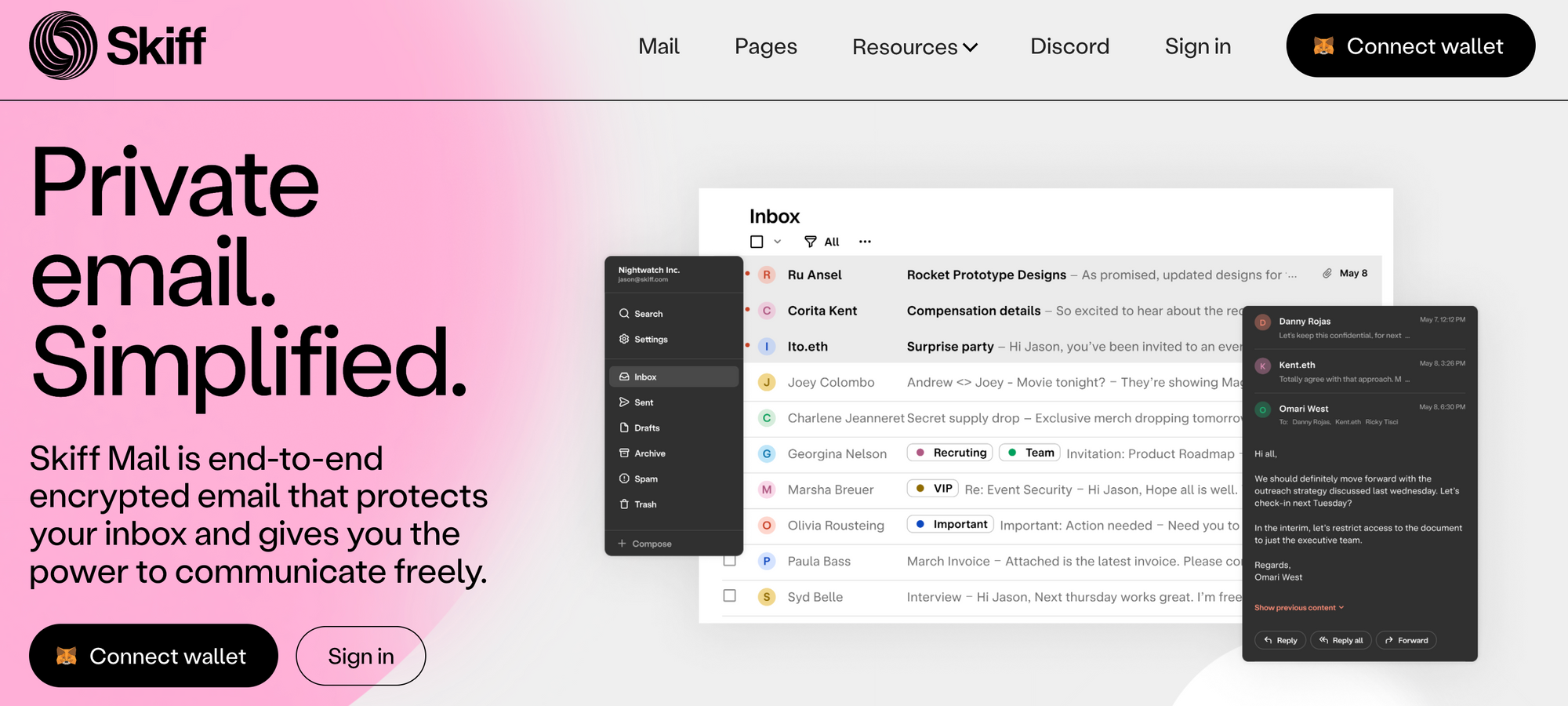 Skiff Mail is open source since its launch, allowing the code for both the mail client and encryption protocol to be scrutinised by anyone. The web, desktop and mobile apps are simplistic by design, with the focus on attracting users via their privacy promise versus features-richness. If you are a heavy email user, you might have to wait until the feature suite catches up to traditional services.

💡
E2EE is only enforced when both the sender and recipient use the same platform. If one of the parties uses a different email service, the communications can be encrypted but not E2EE.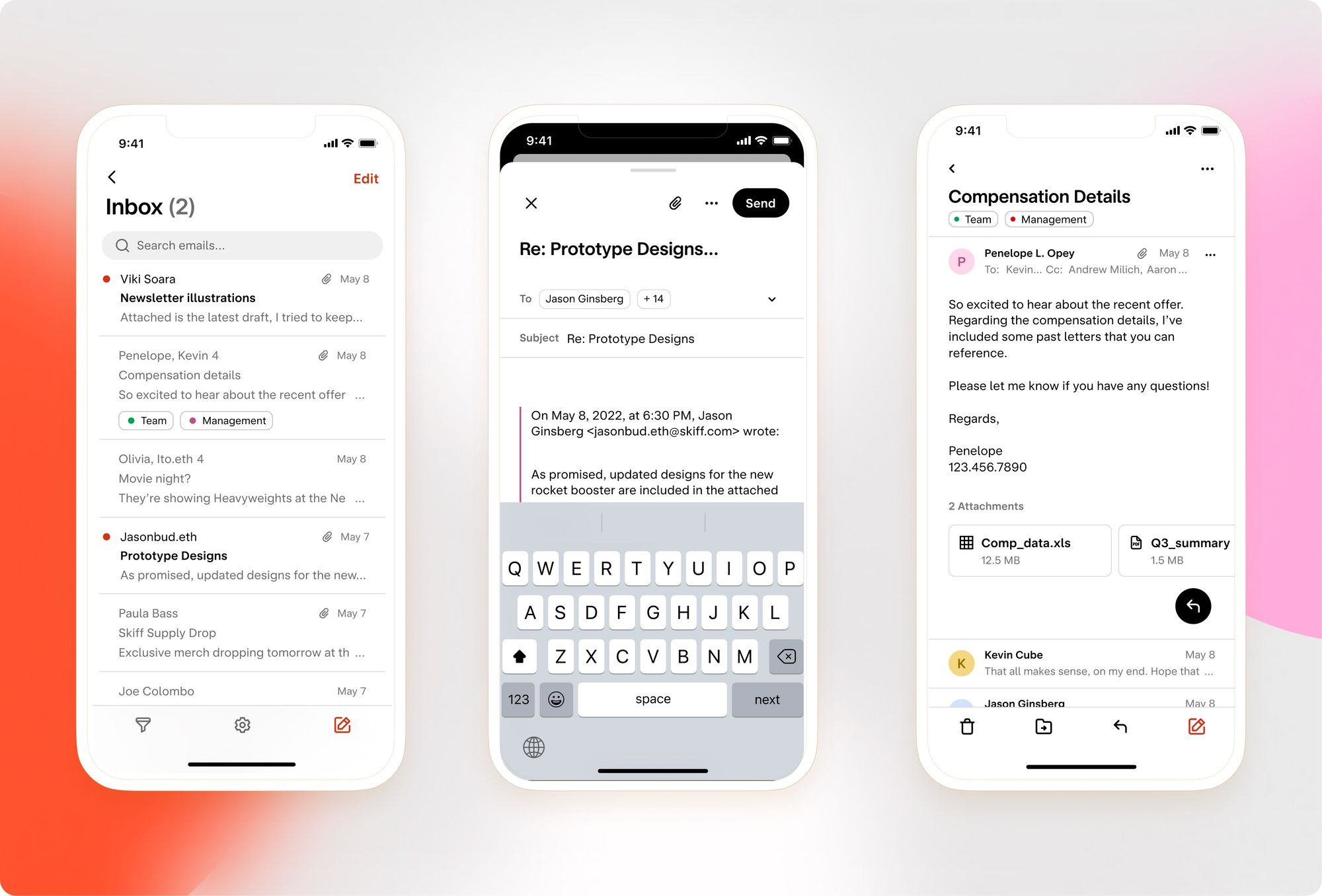 Skiff Mail allows up to 3 email aliases on the free tier, more when you upgrade. If you don't know why email aliases are critical to privacy, see my post here.

Finally, Skiff Mail is also web3 native. You can connect your crypto wallet to send and receive email using your web3 identity, including ENS addresses. At the time of writing, MetaMask, Coinbase, Phantom and Brave wallets are supported, and Skiff is likely the first email service provider to support web3-native identities.

If this sounds exciting, sign up for a Skiff account and test drive the features here.