Lightweight Remote Desktop with LinuxServer Webtop
A brief on setting up a lightweight remote desktop environment with LinuxServer Webtop.
What is LinuxServer Webtop?
LinuxServer is a community that builds and maintains the largest collection of Docker images on the web, with clear and concise documentation for each. The images are built from a standardised base, are highly extendable, and are frequently updated to stay in touch with upstream applications and dependencies. One such image is the LinuxServer Webtop, which provides an Alpine, Ubuntu, Fedora or Arch-based container containing full desktop environment, accessible via KasmVNC. The default image lscr.io/linuxserver/webtop:latest corresponds to a Xfce Alpine Docker image, but other variations are available here.
Deploy a Debian Webtop Docker Container on Render
Render is a modern app hosting platform that makes it easy to deploy production-ready apps quickly. Sign up for an account using email or one of the Git providers, and click New Web Service from the dashboard to create a web service.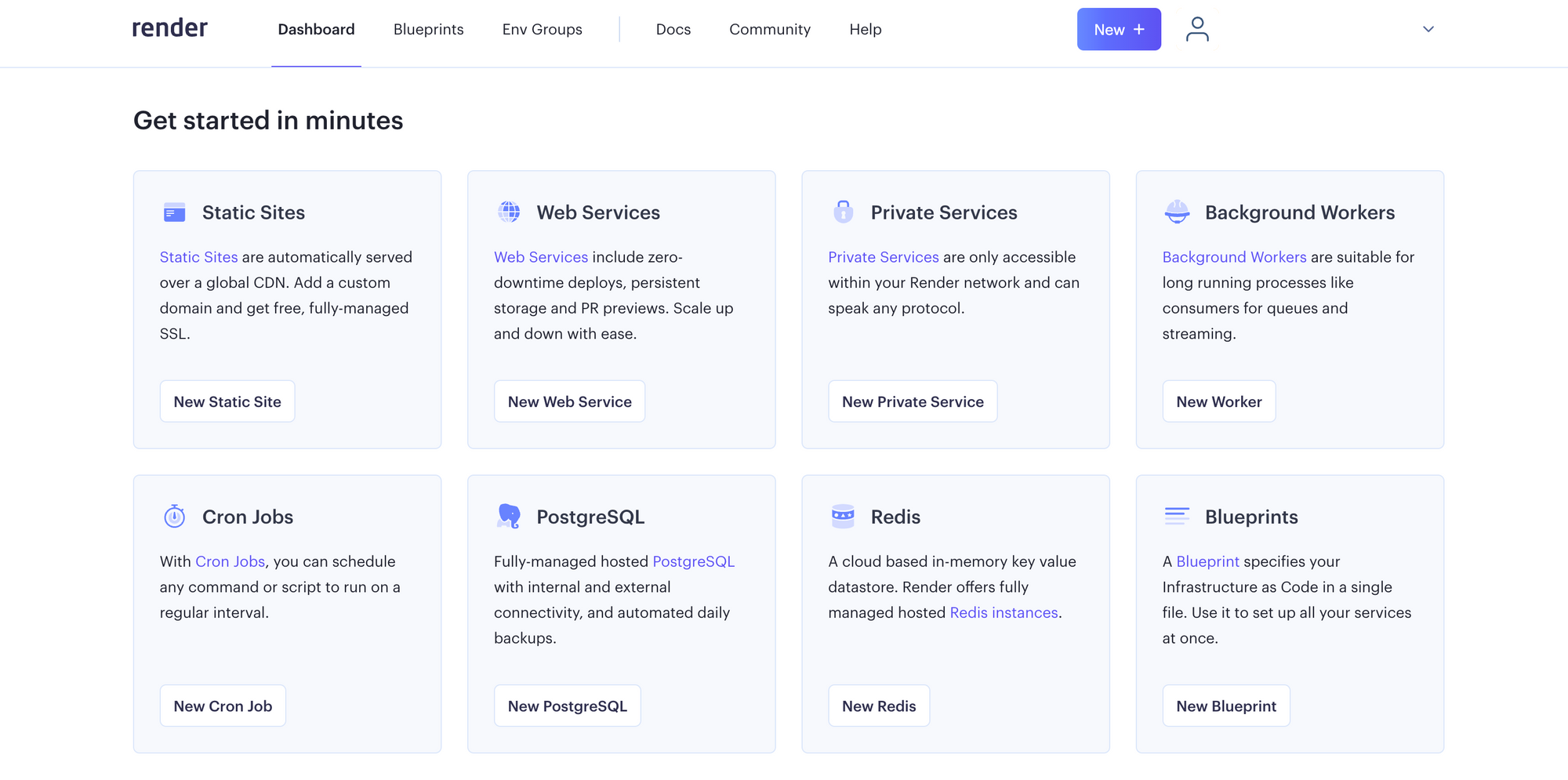 Select the Deploy an existing image from a registry option and click Next.

Provide the Debian-Xfce Webtop docker image location (i.e. lscr.io/linuxserver/webtop:debian-xfce, and click Next. You can also choose from other distributions and desktop environments here.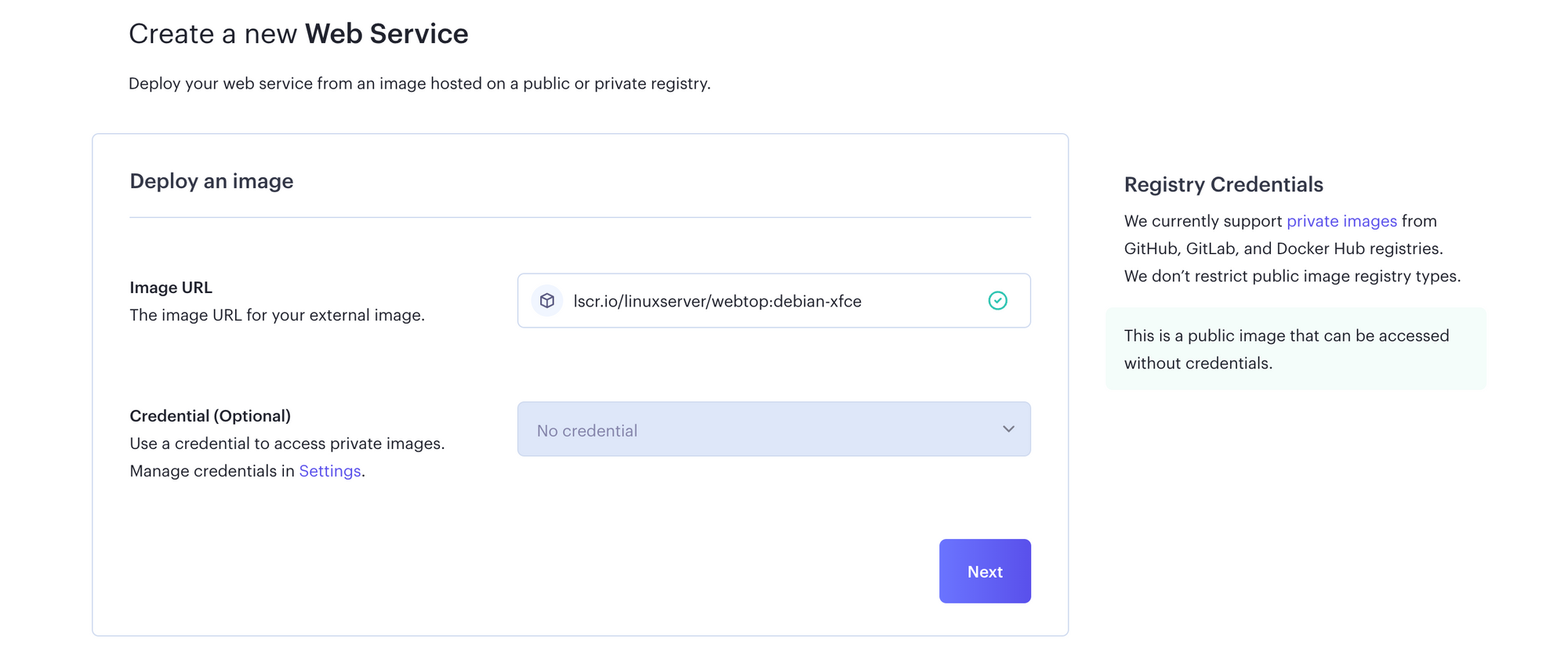 Specify a name (say debian-webtop) for your web service, choose the default Free plan, and click Next to create the web service. For heavy usage, you may need a paid option. If you want to change the default username, password, port, home directory etc, configure the optional environment variables under the Advanced section before creating the web service. Shortly, the Debian Webtop will be available at a default xxx.onrender.com domain. If you want to set up a custom domain, see this guide from Render.